SEO-Webdesign-Web hosting-Domains
Need A Website Or Blog For Your Business? Need Web Hosting And Domain? Want Your Website to show in the first pages in Google Search engines?
o que é afinal o SEO, e para que serve?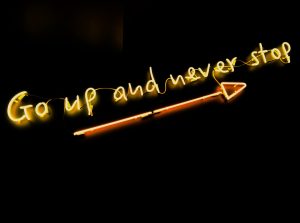 SEO stands for "Search Engine Optimization," meaning optimization for search engines such as Google, Bing, Yahoo, etc. In a nutshell, it's a set of minor tweaks and improvements that can be made to your site, so with those changes, the appear in the first results in a "Search Engine" for certain words or set of words (so-called keywords). These adjustments and enhancements may only cover your Homepage, all pages of your site, or others in particular. A "blogpost" is a good example of a specific page that can be optimized. No wonder blogposts pop up on the front page for a specific keyword. Usually the rules followed for this visibility improvement are those of Google, since it is the most used search engine worldwide. Without this optimization, the great #mountain climb" to the first page of Google becomes more difficult. 
Why do I want to appear in search results? What are the benefits to my business?
It's simple. If you have a restaurant in a particular city, each time someone search on Google "Restaurant City X", if your results show up, you'll more likely get a customer from that simple search. If your restaurant's website shows up in one of the top results, then it means you've implemented good SEO practices on your site, and empowered your site to improve and grow your business. 
Os sites da MMSEO são todos feitos em WordPress, o CMS (Content Management System) mais utilizado na Internet. Um bom alojamento Web (web hosting) é essencial para o sucesso do seu negócio.
The importance of a good one web hosting in terms of server speed, security to prevent hacking attacks, constant updates, security of your data, are factors that MMSEO takes into account. These factors can influence a good SEO implementation of your website. We care about your website and its content! A domain name (website name) will also be important to define your business and important for SEO. WordPress provides a range of Plugins that can be used to optimize your site. WordPress is what we use as a content management system (CMS).
At MMSEO we have at your disposal web hosting accounts and domains, to take the first step towards the implementation of your business. We offer a web hosting account with an installation SSL (Secure Socket Layer), which will protect your site. This installation is very important for Google these days, taking into account the protection and security of the data made available on the sites by the people who go there. In one of the recent Google Chrome updates, you've marked as unsecured sites that do not have SSL (https) installation. 
Miguel did our 1st keyword research and competition analysis. Also provided a some great intel about Web Hosting and what type of web hosting to choose.
Miguel did help us with SEO audit to our website and Keyword research. It was very important the keyword research to know what SEO strategy to follow.
Need a website, blog or online store ready to go?
If you need a website, blog or online store ready to go, do not hesitate and ask for a quote. It is important to get started, put your ideas on paper and deal with your projects. At MMSEO we want to be the bridge between your business and success.